Return to all posts
Member Engagement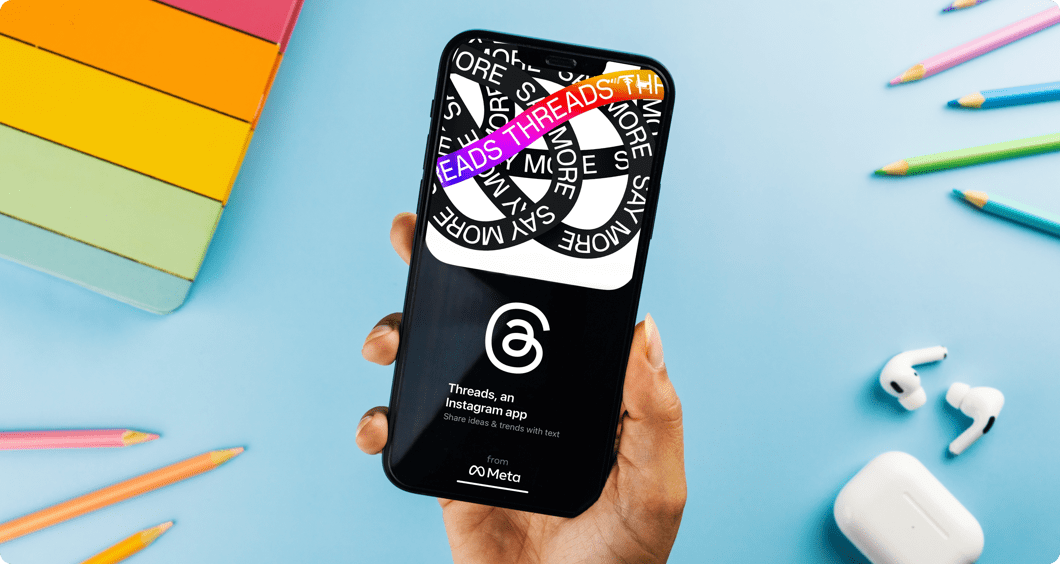 Posted by:
Mike Scott
•
Posted on:
7th October 2023
Should I be on Threads? And do I need to adjust my style for the new platform?
A new social media platform called Threads, created by Meta, has emerged as a competitor to Twitter. And, new as it is, the stats are impressive – just five days after its launch in July, the platform already had 100 million users.
Update: According to August 2023 data, Threads has experienced a decline in user activity. The app now has 10.3 million daily active users, a decrease of over 79% from its peak. Additionally, the time spent on the app has significantly decreased.
So, if you're looking to join Threads soon, you may be curious about the best way to utilise the app. You might be wondering who to target on Threads if you should modify your brand, what content users post and engage with, and what personality traits work well on the platform. While Threads is a new app, its overall tone still evolves; here are a few thoughts to help you get started.
What is Threads?
Threads is a social media app created by Meta as an alternative to Twitter (which was recently rebranded as X). It was designed for Instagram users to share posts, reply to other users, and follow profiles. Posts and replies can contain links, videos, photos, or a combination. By signing up for Threads, you can quickly transfer your Instagram followers to the app, allowing you to maintain your audience seamlessly. This is particularly helpful from a branding perspective, as it will enable you to move most of your audience from Instagram to Threads without hassle.
What Makes Threads Different?
Threads is a micro-blogging platform like Twitter (or X as it is now known); it does not feature hashtags, direct messaging, or a "For You" page that displays recommended content (at the moment). Similar to other platforms, Threads enables users to post text and replies. However, Threads permits up to 500 characters per post or update instead of the 280 characters offered by X. Threads is also free and requires no in-app purchases or upgrades.
How are brands using Threads?
Mark Zuckerberg, CEO of Meta, has stated that the aim of Threads is to establish a welcoming and open public forum for discussions. And according to an official Threads post, the platform is intended to encourage a positive and imaginative environment for its users. These principles are reflected in the content brands share on the app—for instance, big brands like Coca-Cola share amusing jokes, memes, and conversation starters.
What should be your tone of voice on Threads?
It's difficult to predict what kind of content will succeed on Threads since the app is still in its early stages. The most obvious use case at this stage is to increase your brand's relatability by showcasing a more human and personable character, as that content performs well on the platform.
I recommend posting light-hearted, humorous, and relatable content, encouraging followers to engage with posts – aim to foster a sense of community by liking, reposting, and responding to relevant content from your audience. Like most social platforms, engage with influencers and other brands by reposting or responding to their content; this can lead to networking and collaboration opportunities to help your brand reach a wider audience.
In short, experiment with different types of content, such as videos, graphics, photos, and text posts, since Threads allows users to post various media on its platform. While it's impossible to know if Threads will remain popular or fade away as a passing trend, it's worth exploring different strategies on the app to see if they can help you expand your social media presence. Good luck, and enjoy!
Reader Interactions