Return to all posts
Revenue & Growth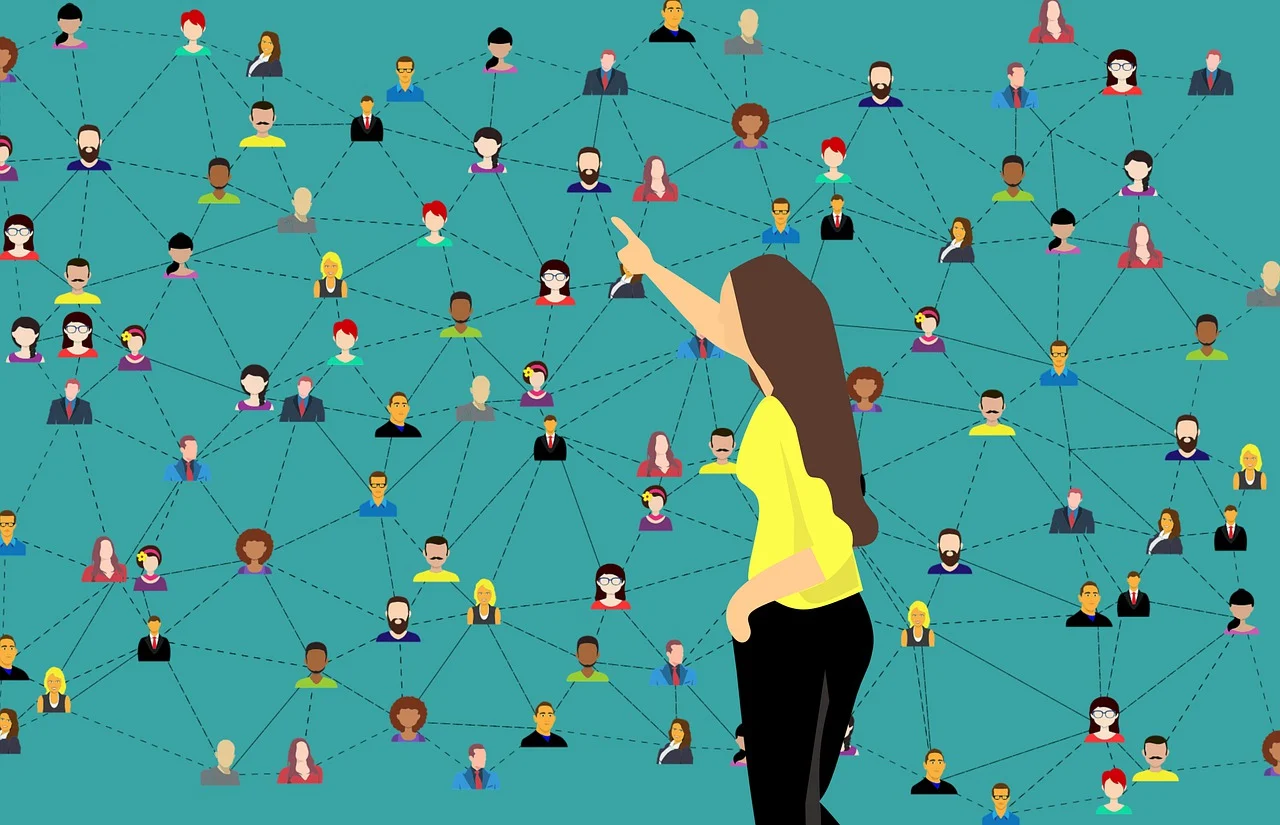 Posted by:
Mike Scott
•
Posted on:
14th May 2023
A Deep Dive into Types of Membership: 24 Models, From Free to Exclusive.
In today's interconnected world, membership models have become a prevalent way for individuals, businesses, and organisations to create communities, offer exclusive benefits, and foster loyalty among their members. Whether it's a digital platform, a professional association, or a retail club, membership models come in various forms, catering to different needs and objectives.
Read these membership types or skip straight to our advice on choosing a membership type
---
Membership Organisations Models
In this post, we'll delve into the diverse landscape of membership models, highlighting the range of options available to both providers and potential members. From free memberships that provide a taste of community engagement to exclusive invitation-only memberships that evoke a sense of prestige, each model brings its own set of advantages and considerations.
Common Membership Models
We'll explore some of the most common membership models, highlighting their core features and benefits. We'll start with free memberships allowing individuals to join a community or platform without cost, albeit with little perks. Then, we'll dive into paid memberships, which unlock exclusive content, services, or benefits in exchange for a recurring fee. We'll also discuss tiered memberships that offer different access levels and the freemium model, which combines free and premium features.
Membership Lengths and Family Memberships
Continuing our exploration, we'll explore lifetime memberships that provide ongoing benefits without recurring payments, corporate memberships tailored to businesses' specific needs, and student memberships designed to make Membership more accessible for those with limited financial resources. Additionally, we'll touch upon family memberships that allow multiple household members to enjoy shared benefits, trial memberships that provide a taste of membership benefits before committing, and donor memberships commonly used by non-profit organisations to recognise and reward contributors.
Loyalty memberships, benefits, and rewards
Furthermore, we'll examine subscription memberships, loyalty memberships that reward customer patronage, and exclusive invitation-only memberships that foster a sense of exclusivity. We'll also explore professional memberships for industry-specific resources and networking, association memberships providing sector-specific benefits and advocacy, and online community memberships encouraging interaction and collaboration.
Finally, we'll cover co-working space memberships that promote collaborative work environments, content subscription memberships that grant access to premium digital content, partner memberships for businesses seeking collaboration opportunities, and patron memberships targeting individuals supporting causes or organisations. Additionally, we'll touch upon alumni memberships, VIP memberships offering personalised experiences and benefits, wholesale memberships for access to discounted products or services, and non-renewable memberships for short-term or limited-time access.
Join us as we navigate the diverse realm of membership models, providing insights into available options and helping you understand which model best suits your needs or aspirations. Whether you're a potential member exploring membership opportunities or an organisation considering implementing a membership program, this comprehensive overview will be valuable in navigating the world of memberships.
1:Free Membership
Free Membership refers to a type of access or subscription that does not require any payment or fees. It allows individuals to join a particular service, platform, or organisation without financial obligations. While free Membership provides users with entry-level benefits, it typically entails certain limitations or restrictions compared to paid versions. These limitations may include reduced access to premium features, limited resources, or the presence of advertisements. Free Membership often offers an introductory offer to entice users to engage with a service. It provides a glimpse into its offerings before deciding whether to upgrade to a paid subscription for enhanced benefits and a more comprehensive experience.
2: Paid Membership
Paid Membership is a membership model where individuals pay a recurring fee to access exclusive content, services, or benefits an organisation or community provides. Members must make regular payments, which can be monthly, quarterly, or annual, to maintain their membership status. Paid memberships often offer enhanced features, premium resources, personalised support, or priority access to events or offerings. This model ensures a sustainable revenue stream for the organisation and allows them to provide valuable and tailored experiences to their paying members. Paid memberships create a sense of exclusivity and value, encouraging individuals to invest in the Membership for continued access to specialised benefits.
3: Tiered Membership
Tiered Membership is a membership model that offers different membership levels with varying benefits at each level. Members can choose the tier that best suits their needs and budget. Each tier provides various features, services, or perks, with higher tiers offering more exclusive and premium benefits. The purpose of tiered Membership is to cater to a diverse range of member preferences and provide options for different levels of engagement and access. It allows individuals to customise their membership experience, ensuring they receive the desired value and benefits based on their specific requirements and willingness to invest in higher tiers.
4: Freemium
Freemium is a membership model that combines free and premium features. Basic Membership is free, allowing individuals to join and access limited features or services. However, additional parts, advanced functionalities, or exclusive content require a paid upgrade to a premium membership. Freemium models aim to attract a large user base with the free offering while enticing users to upgrade by showcasing the value and benefits of the premium features. It allows individuals to experience the platform or service before committing to a paid membership while offering a pathway for users to access enhanced features and an elevated user experience through the premium upgrade.
5: Lifetime Membership
Lifetime membership is a membership model where individuals pay a one-time fee to gain permanent access to a community or platform. It offers ongoing benefits and privileges without the need for recurring payments. Lifetime members enjoy perpetual access to exclusive content, services, or resources the organisation provides. This model provides a sense of long-term commitment and value for members, as they can continue to reap the rewards without worrying about subscription renewals. Lifetime memberships are sought by individuals who want to invest in a community or platform for the long haul, enjoying continuous engagement and benefits throughout their lifetime.
6: Corporate Membership
Corporate Membership refers to a membership model explicitly designed for businesses or organisations. It offers a range of benefits and privileges tailored to their specific needs. Corporate members often receive advantages such as discounted rates, bulk access to services or products, exclusive offers, dedicated customer support, or customised solutions. These memberships facilitate strategic partnerships, foster business networking opportunities, and provide access to industry-specific resources or expertise. Corporate membership models aim to enhance operational efficiency, promote collaboration, and provide value-added services to businesses, helping them thrive in their respective industries. It establishes a mutually beneficial relationship between the organisation offering the Membership and the corporate member, creating a win-win situation for both parties.
7: Student Membership
Student membership refers to a membership model specifically catered to students, offering them special pricing or benefits. It is designed to support students in their educational journey and make Membership more accessible for those with limited financial resources. Student members gain access to resources, services, or events tailored to their needs, such as discounted rates on products or services, exclusive student-only content, networking opportunities, or career development programs. Student memberships aim to enhance the student experience, foster community, and provide students with valuable resources and opportunities that align with their academic pursuits and future aspirations.
8:Family Membership
Family membership refers to a membership model that allows multiple individuals within a household or family unit to access the benefits under a single membership. It is designed to provide convenience, affordability, and shared access to resources or services. Family members, such as parents and children, can collectively enjoy the privileges and perks associated with the Membership, including discounts, shared accounts, bundled services, or shared access to facilities or events. Family memberships promote togetherness, foster family engagement, and encourage participation in shared activities. They are particularly beneficial for families seeking cost-effective ways to access and enjoy various amenities, entertainment, or recreational offerings.
9: Trial Membership
Trial membership refers to a membership model that offers individuals a limited-time trial period to experience membership benefits before committing to becoming a paying member. It allows prospective members to sample an organisation or community's services, features, or resources. During the trial period, individuals typically have access to a subset of the full membership benefits. This model aims to showcase the value and advantages of Membership, enticing individuals to convert to a paid membership once the trial period ends. Trial memberships help individuals make informed decisions, build trust, and provide a glimpse into the offerings and community they would be joining.
10: Donor Membership
Donor membership refers to a model commonly used by non-profit organisations to engage and recognise individuals who contribute financial support. Donors make recurring or one-time donations to support the organisation's mission and initiatives. In return, they receive special recognition, benefits, or privileges as a gesture of gratitude. Donor memberships may include perks such as exclusive access to events, newsletters, donor recognition plaques, or personalised communications. This membership model aims to cultivate a partnership between the organisation and its donors, acknowledging their crucial role in sustaining and advancing the organisation's work. Donor memberships encourage continued support and foster a stronger connection between donors and the cause they believe in.
11: Subscription Membership
Subscription membership refers to a membership model where individuals repeatedly subscribe to a service or product, typically monthly or annually. It provides members with ongoing benefits, access to exclusive features, or regular deliveries of goods. Subscribers pay a predetermined fee at regular intervals to maintain their Membership. This model offers convenience, as members can enjoy continuous access to services or receive standard shipments without repeated transactions. Subscription memberships span various industries, including media streaming, software licensing, meal kits, and beauty products. They provide businesses with a predictable revenue stream and foster long-term customer relationships through consistent value delivery.
12: Loyalty Membership
Loyalty membership refers to a membership model that focuses on rewarding customer loyalty. It recognises and incentivises individuals who consistently engage with a brand or business. Loyalty members earn points, discounts, or other perks based on their ongoing patronage or engagement. These memberships often include benefits such as exclusive offers, personalised rewards, early access to new products or services, and special promotions. Loyalty memberships aim to enhance the customer experience, foster brand loyalty, and encourage repeat purchases. By providing additional value and recognition to loyal customers, businesses can strengthen customer relationships, drive customer retention, and create a sense of appreciation and affinity among their dedicated members.
13: Exclusive Invitation-Only Membership
Exclusive invitation-only Membership refers to a membership model that grants access to a select group of individuals by invitation only. It creates a sense of exclusivity and is often associated with prestigious organisations, clubs, or events. Invitation-only members receive special privileges, unique experiences, and access to exclusive benefits not available to the general public. These memberships can require a referral or approval process to ensure that the members align with the desired criteria or values of the organisation. Invitation-only memberships cultivate an environment of high-calibre individuals, fostering networking opportunities, a sense of community and maintaining privacy and discretion among its members.
14: Professional Membership
Professional Membership is a membership model tailored towards professionals in a specific field or industry. It offers specialised resources, networking opportunities, and professional development support. Professional members gain access to various benefits, including industry-specific knowledge, continuing education programs, certifications, mentorship opportunities, and exclusive events or conferences. These memberships facilitate career advancement, provide a platform for sharing expertise, and foster connections with like-minded professionals. They often include access to industry publications, research, and discussion forums. Professional memberships serve as a valuable resource for individuals seeking to enhance their professional skills, expand their network, and stay updated on industry trends and best practices.
15: Association Membership
Association membership refers to a membership model offered by associations, societies, or trade organisations to individuals or businesses within a specific industry or field. It provides industry-specific benefits, advocacy, and networking opportunities. Association members gain access to a range of resources, such as industry research, educational materials, professional development programs, and networking events. These memberships foster collaboration, knowledge sharing, and professional growth within the industry. Members often receive updates on industry trends, regulatory changes, and exclusive opportunities for involvement. Association memberships serve as a valuable platform for individuals and businesses to stay connected, advance their careers, and contribute to the collective progress of their industry.
16: Online Community Membership
Online community membership is a model centred around creating a virtual space for individuals to interact, share knowledge, and collaborate. It offers a platform where like-minded individuals can connect, discuss topics of interest, and engage in meaningful conversations. Online community memberships often include features such as forums, chat rooms, messaging systems, and exclusive content. Members gain access to a network of peers, experts, or enthusiasts who share similar passions or professional interests. This model fosters a sense of belonging, enables knowledge exchange, and provides opportunities for collaboration. Online community memberships empower individuals to connect with others, expand their networks, and tap into a collective intelligence for learning and growth.
17: Co-working Space Membership
Co-working space membership is a membership model that grants individuals or businesses access to shared office facilities and amenities. It offers a flexible and collaborative work environment where members can work independently or interact with like-minded professionals. Co-working space memberships provide benefits such as shared workspaces, meeting rooms, high-speed internet, printing services, and community events. Members can choose from various membership plans based on their needs, whether it's a part-time desk, dedicated workspace, or private office. This model promotes networking, collaboration, and productivity, allowing individuals and organisations to work in a dynamic and supportive community while enjoying the convenience and professional infrastructure of a fully equipped office space.
18:Content Subscription Membership
Content subscription is a membership model that provides individuals access to premium content through a recurring fee. It offers a valuable and curated collection of content such as articles, videos, courses, or digital products. Members gain exclusive benefits, including ad-free browsing, early access to new content, personalised recommendations, and member-only resources. Content subscription memberships often cater to specific interests or industries, delivering high-quality, in-depth, and specialised content to subscribers. This model ensures a sustainable revenue stream for content creators and grants members a continuous stream of valuable information, insights, and educational materials, enhancing their learning or entertainment experience.
19: Partner Membership
Partner membership is a specialised membership model designed for businesses or individuals seeking to collaborate with an organisation. It offers a mutually beneficial relationship where both parties work together to achieve common goals. Partner members often receive unique benefits such as joint marketing efforts, shared resources, co-branded initiatives, and access to a network of like-minded professionals. These memberships foster synergistic relationships, allowing partners to leverage each other's strengths and expertise. Benefits include:
Increased visibility.
Access to new markets or customer bases.
Strategic collaborations.
The opportunity to tap into the resources and expertise of the partnering organisation.
Partner memberships provide a platform for fruitful collaborations and mutual growth between entities.
20: Patron Membership
Patron membership is a model that targets individuals who contribute more financial support to an organisation or cause. Patrons are distinguished supporters who go beyond regular membership levels to provide substantial financial backing. In return for their generosity, patron members receive special recognition, VIP treatment, exclusive experiences, and unique privileges. These benefits may include personalised services, invitations to exclusive events or private receptions, behind-the-scenes access, dedicated concierge assistance, and prominent acknowledgement in publications or donor listings. Patron memberships provide essential funding for organisations and allow individuals to actively contribute to causes they care about while enjoying exceptional experiences and a closer connection with the organisation they support.
21: Alumni Membership
Alumni membership refers to a type of Membership offered to graduates of educational institutions, such as universities or schools. It enables former students to maintain a connection with their alma mater and participate in a community of fellow alumni. Alumni memberships often provide a range of benefits, including networking opportunities, access to career services, invitations to alumni-specific events, mentorship programs, and continued access to resources like libraries or online databases. These memberships foster a sense of belonging, facilitate professional connections, and allow alumni to stay informed about the institution's updates, achievements, and ongoing initiatives. Alumni memberships are a lifelong link between graduates and their educational institution, promoting continuing engagement and support.
22: VIP Membership
VIP membership represents an exclusive and elevated level of Membership that provides enhanced benefits, personalised services, and priority access to premium features or events. For high-value customers or individuals seeking an exceptional experience, VIP membership offers a range of privileges such as dedicated customer support, expedited service, special discounts, exclusive content, early access to products or services, VIP treatment at events, and personalised recommendations. VIP members often enjoy a higher level of engagement and recognition within the community or organisation, fostering a sense of prestige and exclusivity. This membership model aims to provide exceptional value and cater to VIP members' unique needs and preferences, creating a truly VIP experience.
23: Wholesale Membership
Wholesale Membership refers to a membership model offered by wholesale clubs or distributors. It provides businesses or individuals with access to discounted prices on products or services. Wholesale members typically enjoy purchasing goods in bulk quantities at lower prices than regular retail channels. These memberships are particularly valuable for small businesses, retailers, or organisations that require a steady supply of goods. Wholesale members may gain exclusive pricing, access to a wide range of products, dedicated customer support, and convenient delivery options. Wholesale memberships help businesses reduce costs, increase profit margins, and streamline their procurement processes through direct access to wholesale suppliers.
24: Non-renewable Membership
Non-renewable Membership is a time-limited access model where individuals get membership benefits for a fixed duration, after which it automatically expires without the option for renewal. This type of Membership is suitable for offers only available for a short period, such as memberships for specific events or promotional campaigns. It allows individuals to enjoy the privileges, services, or exclusive content associated with the Membership for a particular period. Non-renewable memberships are beneficial when organisations want to create a sense of urgency or exclusivity, offering a temporary opportunity for individuals to experience the benefits before the Membership naturally concludes at the predetermined end date.
---
---
Choosing the correct type of Membership
Membership models can overlap or be customised to suit specific industries, organisations, or communities. Choosing the suitable types of membership model for your organisation depends on several factors. Here are some considerations to help you make an informed decision:
Understand your organisation's goals.
Determine your organisation's primary objectives and how a membership program can support those goals. Are you looking to generate revenue, foster a community, provide exclusive benefits, or do all of the above?
Define your target audience.
Identify your target audience and their needs. Consider demographics, interests, and motivations. Understanding your audience will help you tailor the membership model to their preferences and expectations.
Evaluate existing models.
Research existing membership models in your industry or similar organisations. Explore different approaches such as tiered memberships, subscription-based models, lifetime memberships, or professional associations. Assess the pros and cons of each model and identify elements that align with your organisation's objectives.
Determine membership benefits.
Outline the benefits you can offer to members. These could include exclusive content, discounts, event access, networking opportunities, educational resources, or professional development. Consider what value these benefits bring to your target audience and how they align with your organisation's mission.
Assess feasibility and sustainability.
Evaluate the feasibility and sustainability of each membership model. Consider the resources required to manage and deliver the benefits and the potential revenue streams. Assess whether your team can as your membership base grows.
Seek input from potential members.
Gather feedback from your target audience to understand their preferences and expectations for a membership program. Conduct surveys, interviews, or focus groups to gain insights into what would motivate them to join and engage with your organisation.
Test and iterate.
Consider piloting a few membership models or a limited-time offer to gauge interest and collect feedback. Analyse the results and iterate based on the data and insights gathered. This iterative approach will help you fine-tune your membership model before a full launch.
Communicate the value proposition.
Once you've selected a membership model, clearly communicate the value proposition to your target audience. Highlight the benefits, explain how the Membership supports their goals or interests, and showcase any unique features that differentiate your organisation.
Monitor and adapt.
Continuously monitor the success of your membership program: track member engagement, retention rates, and feedback to identify areas for improvement. Be willing to adapt and evolve your membership model over time to meet the changing needs of your members and achieve your organisation's goals.
Your membership model may evolve as your organisation grows and matures. Flexibility, member-centricity, and a willingness to adapt are critical factors in ensuring the long-term success of your membership program.
Mike Scott
Chief Tea Boy, Lighthouse
The driving force behind all online projects. Mike is a digital consultant and Entrepreneur ready to help Membership Organisations
Reader Interactions