Return to all posts
Revenue & Growth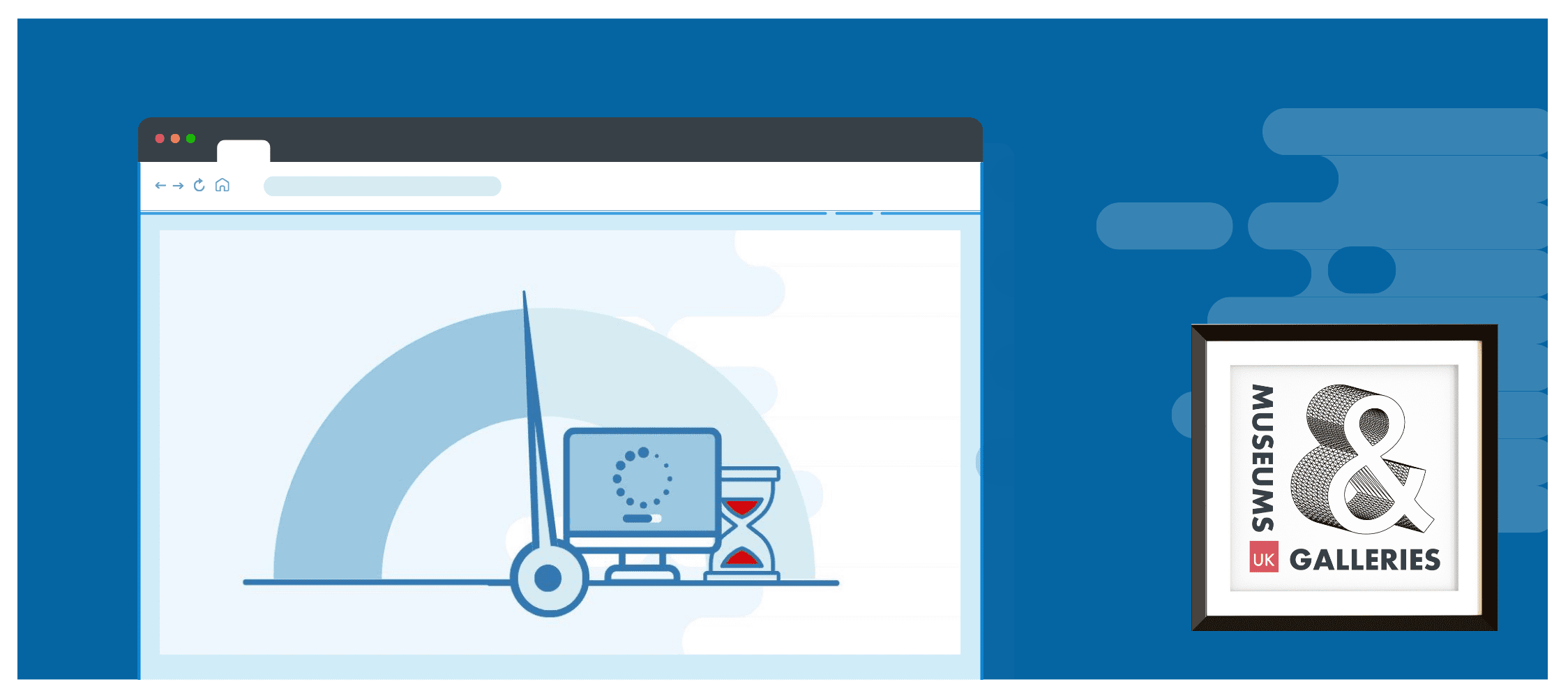 Posted by:
Archie Homer
•
Posted on:
13th April 2023
Why museum and gallery websites have slow loading web pages
In today's digital age, a website is often the first point of contact between a museum or gallery and its visitors. It serves as a platform to showcase exhibitions, provide information about events and programs, and offer online ticketing options. Therefore, having a good-performing website is crucial for museums and galleries to ensure a positive user experience and increase engagement.
Our Research shows 41% of museum and gallery websites failed the test
Our recent research project on website health in the museums and galleries sector aimed to evaluate the performance of websites and identify areas for improvement. Using the Google PageSpeed testing tool, we found that a staggering 41% of websites in the sector failed the test, indicating poor loading times and usability.
When we say Museums & Galleries (UK) we mean the those museums and galleries on a twitter list that we created. I am sure that there will be more as we have no doubt missed some (let us know if we have). You can find the Museums and Galleries (UK) Twitter list here.
Slow loading web pages for Museums and Galleries
This poor performance can have significant consequences for museums and galleries, including a negative impact on visitor numbers and a decrease in revenue from online ticket sales. In today's competitive digital landscape, users expect fast loading times and a seamless browsing experience, and a poor-performing website may deter potential visitors from engaging with the institution.
Overall, our research project highlights the importance of a good-performing website for museums and galleries. We're excited to share the results of our latest research project on website health in the museums and galleries sector. Click the image below or here to access the Web Performance Research.
---
Does your website load in under 3 seconds?
Studies have shown that users expect websites to load quickly, with a delay of even a few seconds leading to frustration and a potential loss of engagement. According to Google(1), the recommended loading time for a website is under 3 seconds, and anything longer than 3 seconds may result in a significant increase in bounce rates. Additionally, research by Akamai(2) found that 40% of users will abandon a website if it takes more than 3 seconds to load, and every second of delay can result in a 7% decrease in conversions. In today's fast-paced digital environment, it is crucial for websites to load quickly to ensure a positive user experience and avoid losing potential visitors or customers.
---
References
Google recommends that a website should load in under 3 seconds. You can read more about Google's recommendation here: https://developers.google.com/web/fundamentals/performance/speed-tools/
Akamai's research on user abandonment rates due to slow loading times can be found here: https://www.akamai.com/uk/en/multimedia/documents/white-paper/akamai-white-paper-when-seconds-count.pdf
---
Archie Homer
Digital Project Manager
Don't forget to share this post!
Reader Interactions